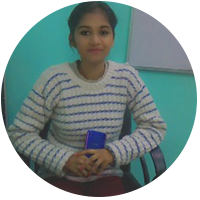 Languages - English, Hindi,
Address - M- 572 shakurpur delhi-110034, Delhi, Delhi, India
Classes
Board : ANY
Class : ANY
Subject : BASIC COMPUTER
Mode : ONLINE
Hourly Rate : ANY
About Muskan
Hello, I'm a teacher. I've my own teaching site. I'm from delhi. I'll take your online classes from my own application. I can teach you following subjects:
Basic computer, Ms word, Ms excel, Ms powerpoint, Internet, Tally.
Accountancy for class 11th
Class 1 to 5 (Hindi, English , Math)
My teaching method is very good actually teaching is my passion. I'll also take your test on daily basis , i'll provide you assignments and all. My fee charges are very low. Everybody can afford it. You can learn any subject according to your requirements . So just enroll yourself with me and by learning digitally make your level up. Learn digitally in this digital world and save your time.
Thank you.