Right to Education Act 2009 was enacted on 04 Aug 2009 by the government of India. It aims to provide compulsory education for children between the age of 6-14 under article 21 (A) of the constitution of India. Applicable for 01 April 2010, India entered the league 0f 135 countries which have education as a fundamental right.
Table of Content
Provisions under the right to education act

Compulsory and free education to all
Setting up of benchmarks for schools to follow
Guidelines for exceptions and special cases
Quality and number of teachers in schools
No discrimination and harassment
All-round development of students
The right to education is to be enforced legally

Role of Government as per the right to education act

Availability
Accessible
Acceptable
Adaptable

Advantages of the right to education

Consistent fee structure
Education for all
Increased literacy rate
Removal of discriminations
Education to underprivileged

Disadvantages of the right to education

Little control over the quality of teaching
Strict implementation of non-discrimination
More control on the fee structure
Under the right to education 2009, roles and responsibility of the state, center, and local bodies are clearly defined to promote the quality of education in the country. It empowers authorities to check and audit educational institutes and identify students who are missing out on their right to education.
Article 21-A and RTE act are the two rules which brought the right to education in India a dream come true. These rules came into force on 1 April 2010. Here, the term 'free education' refers that no fees would be charged from the students who are not in a situation to pay the fees, whereas the students who are capable of paying fees are not exempted from the fee waiver.
Provisions under the right to education act
Let's look at how the following scheme has been used in the right direction to benefit the people of the country.
Compulsory and free education to all
The right to education (RTE) Act, 2009 states that the government has to provide free and compulsory education up to class 8 for every kid in India. Compulsory education refers that it is the prime duty of the government and concerning local authorities to check for proper attendance of the students and to ensure that proper admission procedure is followed so that the benefits reach every single child in the nation.
No kid should go in want of education for the lack of money or any other reason. It also allows students with disabilities are not to pay for any fees, uniforms, books and other educational materials.
Setting up of benchmarks for schools to follow
The right to education also set up strict norms and standards relating to various aspects of education that schools had to follow. Provision of drinking water, playground, separate toilets for boys and girls, working hours for teachers, maintaining pupil-teacher ratio and many more such standards were made.
This made schools to maintain a minimum standard in the schools to teach students.
Guidelines for exceptions and special cases
The right to education advocated that students who had missed their schooling for any reason be admitted to the class which is fit for their age group. It also asks schools to take adequate care for them to cover up the knowledge gap.
This allows students from rural parts of the country who had missed out on education due to lack of school to not lag behind in life with students in metros.
Quality and number of teachers in schools
The right to education asks schools to maintain the pupil-teacher ratio in order to provide quality education and not simply crowd the classrooms. It also mandates appointing teachers who have the required set of qualifications and not anybody they seem fit.
Both the regulations above are to ensure that the commercialization of education does not dilute the quality of education that should be provided in schools.
No discrimination and harassment
The right to education prohibits punishment and discrimination of any kind in schools. It asks schools to treat students alike irrespective of their backgrounds and status of their households in society. There should be no difference in the education quality imparted to students on any parameters.
This is a very good point as discrimination at such a young age leads to the inferiority complex in students and hampers their growth.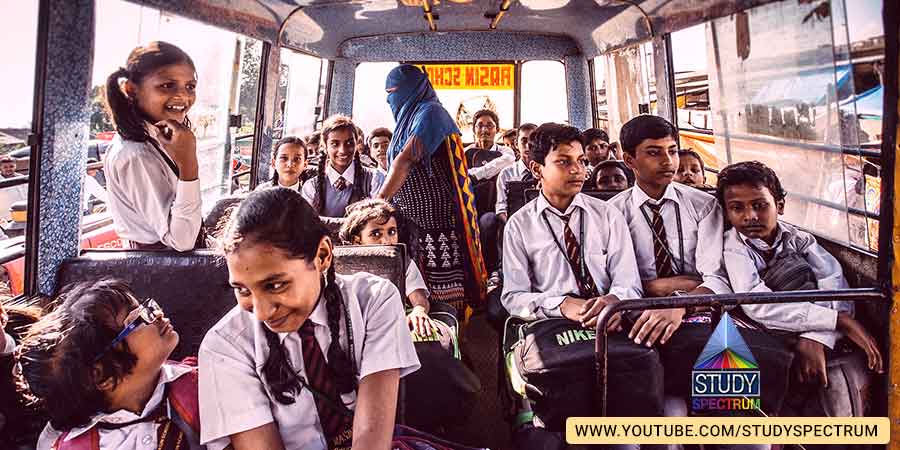 All-round development of students
The right to education asks schools to provide all-round development of kids through its revised and improved curriculum. Not just academics, it provisions schools to have a playground for sports, laboratory for practical studies and computer labs to teach computer and IT systems.
Schools are asked to send students for competition in academics and sports taking place at the district, state, and national levels to boost morale or students.
Right to education is to be enforced legally
Not just a right on papers, the law is enforced legally through a Grievance Redressal (GR) mechanism. This allows people to take legal action against schools not following the directives laid down by the right to education act.
Role of Government as per the right to education act
The right asks the government to follow four As of the act to ensure sound implementation of the act.
Availability
It has to ensure adequate availability of education infrastructure such as schools, trained teachers, and books for studying. Any school should not face a shortage of teachers, books and other things required to provide education to its students.
Accessible
The government has to ensure schools and institutes are within reach of students both in terms of distance and affordability. Special care for disabled students should be available in schools. No form of discrimination should be present in schools to provide equality of education.
Acceptable
The quality of education being provided in schools must be of high quality and within acceptable norms. To ensure this, guidelines on hiring teachers with requisite qualifications and standards were provided.
Adaptable
The educational programs should be adaptable to the need of the times and community. It should reflect the societal changes and developments taking around. The use of laboratory and computer labs in schools is an example of this.
Advantages of the right to education
The right to education brought a lot of advantages to society in the form of ease of education. The real impacts of improvement in education were seen decades later when India emerged as a service powerhouse for businesses across the globe.
Consistent fee structure
It prohibits schools from attaining capitation fees from any of their students. The regularization of fee structure in schools ensured that no sudden hikes were made and that people did not suffer because of this.
Education for all
The right to education ensures that everyone gets education easily. There are many underprivileged students who are bright and but cannot find ample resources. This scheme made them able to pursue their education which they rightfully deserve.
Increased literacy rate
The implementation of the system raised the literacy rate of the country which is definitely a major advantage. The literacy rate in various parts of the country improved steadily as more populations were brought under the act.
Removal of discriminations
It provided exposure to all the students with people from different economic backgrounds. No form of discrimination is tolerated in this act and makes room for disabled people too.
Education to underprivileged
The schools are forced to provide the seats allocated in the RTE scheme to candidates who are incapable to pay their fees. This makes sure that the right to education reaches even to underprivileged people in the country.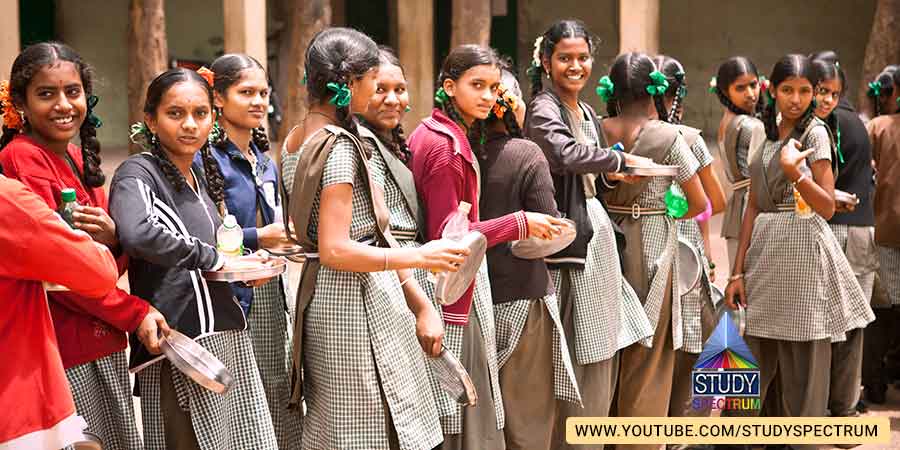 Disadvantages of the right to education
The right to education was a bold step that boosted our education system to a large extent. It brought lots of standardization to schools and ensured that education reached to masses and no one was left behind in the drive. However, there were still a lot of drawbacks in the right itself.
Little control over the quality of teaching
The right to education has very little control over the teaching methods. The teaching methods should be such that students from the underprivileged section are able to understand it with ease. It does not specify how kids who have not been into schools earlier will be brought back at par with their classmates.
Strict implementation of non-discrimination
The children from the poorer section will have to face discrimination by the rich which would affect their confidence. Strict implementations of non-discrimination of all kinds should have been implemented. Although the right to education advises this, it does not provide instructions on how to achieve and address it.
More control on the fee structure
The right education asked schools to waive off fees for underprivileged people and provide them admission no matter what. In order to keep the profit margins constant, the schools tend to increase the fees of other students. This should have been addressed by the right too.
Apart from fees, there are many other extra charges in the curriculum that should be barred by the student.
Examining all these factors it can be clearly derived that the Right to education is a successful scheme. But there are also shortcomings of it still in existence. Rectification has to be made in order to get the indented result from the above scheme.
"
Feel free to use images in our website by simply providing a source link to the page they are taken from.
-- Study Spectrum
"
Comments on
Right to education in India
Please keep your views respectful and not include any anchors, promotional content or obscene words in them. Such comments will be definitely removed and your IP be blocked for future purpose.
Users views on
What are Core Web Vitals? Why is it Important?
Great keep it up!
Shakir hussain On 20-04-2020
Thanks a lot Shakir ji for your appreciation.
Study Spectrum On 20-04-2020