Who is a teacher? What role does the teacher play in the life of a student? A teacher is not only a guide and mentor to a child but also someone who creates the foundation and influence the welfare of him/ her to a great extent. It is a sacred profession and comes with a lot of responsibility, dedication, and commitment. A teacher inspires and motivates the students, therefore, the teaching experience is quite fulfilling. Teachers play a great role in nation-building and influencing society to large extent. It is a very satisfying job at a personal level that makes you see the difference you are bringing to society.
But what it takes to be a teacher or get teaching experience in school? Besides your qualification, degree, and certificate, as an ideal teacher, you also need to possess certain qualities and personality traits. You must be patient, compassionate, loving, caring, and know the art of imparting knowledge. In modern times, the traditional way of teaching has also changed. It is way more competitive and fast-paced now. So, to start your career as a teacher and acquire teaching experience in school, you must be at par with the latest teaching techniques and trends.
Table of Content
Modern-day vs traditional school education
Has the teaching syllabus in school changed?
Student's attitude to learning
Parent's attitude towards education
The seriousness of schools in education
Role of teachers in education
Role of principal in education
The thought of giving back to society and the noble cause of creating a child's future had inspired me to try my hand at teaching. My run with education which I thought had ended with post-graduation, started once again. It took me 3 months to prepare for taking up the teaching role before finally having my experience in school as a teacher. I was out of touch with academics and had either sold the books if not burnt them. So, I borrowed syllabus books from students and started studying again. Initially, I tried hands with a few students to get my confidence back. The initial small batch grew and within the next year I started loving my profession as a teacher. But the teaching profession like any other is also constantly evolving.
Modern-day vs traditional school education
Like two sides of a coin, changing the education system also has its own positives and negatives. Modern-day teaching experience in school is all about ample flexibility. With digitalization and the concept of distance education, the experience of teachers in the school has been bliss with anytime anywhere teaching. However, it has limited the scope of social interaction. On the other hand, the cost of education has increased in leaps and bounds. Students are getting distracted and losing focus due to the excessive use of technology and the internet. These pose a great challenge to the seamless experience in school as a teacher. Modern-day teachers need to be tech-savvy as well. Without a sound understanding of the internet and tools usage, the experience of teaching in school look far-sighted. These days, with more inclination towards online classes, even for exam papers check, schools are going the digital way. But modern-day education is also student-centric and versatile, unlike generalized traditional learning.
Now, let us take a close look at the changing aspects of school education and teaching one by one.
Has the teaching syllabus in school changed?
It has not really changed much and fortunately, this helped me catch up easily. The thought that we have not been able to move an inch ahead in the syllabus after all the noise over the syllabus by politicians makes you worry.
They have been teaching the same stuff for so many years!!!!
Some new courses with computers and IT had been included in schools but for most parts, it was just the same
Student's attitude to learning
This was an emotional part as teachers often place themselves in their shoes and see with compassion and often frustration. It took me some months to realize and accept the fact the attitude of students has changed drastically.
Mobile phones and the internet had taken center stage in the lives of students. They get distracted very easily and to ask for their focus and attention is asking for a lot. Teaching such students became a real nightmare and I had to force them to switch off the phone in many cases.
This behavioral pattern was observed in many students but I, fortunately, came across some very good students as well. They studied for the love of education and not just clearing exams. They understood the role of a student perfectly and worked hard to achieve the goals.
Technology also had brought a lot of help to the education sector through digital platforms. A lot of free educational video tutorials are available for almost all topics. Students are very much aware of these digital platforms and use them extensively.
Parent's attitude towards education
The involvement of parents with the education of their kids was also felt to reduce drastically. This is probably owing to the fast-paced life and the urbanization of society and family. A huge proportion of parents had restricted their role to mostly providing fees for their kid's education.
Parents earlier used to spend more time with kids and followed up with every action that happened in school. Some parents would resort to teaching themselves in the evenings. They were also kept in the tight loop by school authorities regarding the progress of their kid's education.
In fact, the surprise meeting between teachers and parents is well known in small towns. I always wondered, did my mother approach my teacher or the other way or it was just pure coincidence. This fear of regular meetings always kept me on a tight lease from doing anything naughty ever. Both the parents and teachers always looked for these small meetings and needless to say I always came up in their talks.
If I got good feedback from the teacher, my mother would stay quiet else I had it that day.
In metros, these meetings seemed to be missing if not dead.
The seriousness of schools in education
This is one part that really made me sad because I really believed in the idea that a school is a temple of education. But just like the temples they too became heavily commercialized and the intention of their actions becomes clear. I felt that they are more interested in making money than providing education. The quality had taken a back seat making way for quantity and high fee rises.
Schools had placed a lot of pressure on parents in the form of a lot of extra-curricular activities with very little focus on education. Schools had clearly shifted their focus to the P&L of their schools rather than imparting quality education to students.
A school run by a trust is a cover-up and their focus was obviously on revenues than education.
I also witnessed first-hand how cash was openly taken by school administration and not entered in books. Indians prefer cash over other ways of payments as it allows them to cheat taxation. Unfortunately, the same was clearly visible in schools.
Role of teachers in education
They are supposed to be role models for students but something nice in them seems to have ended. The passion of teaching in teachers had simply vanished and they looked at their role more like a job than anything else.
Earlier they used to talk to parents and advise them on the weak spots they could observe in their students and provide regular and honest feedback. Now they talked about sending the kids for home tuitions. To counter this, many schools had clearly advised the teachers not to take tuitions if they wanted to continue teaching there.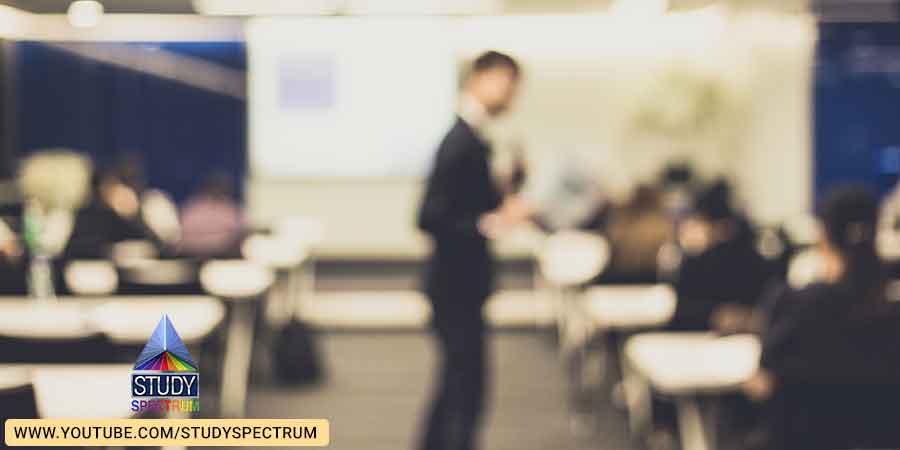 Role of principal in education
The principal is supposed to be the one who maintains a tight lease over everything in the schools. Principals on routine rounds are well known and everyone will be informed automatically before the round even started; such was the fear.
Everything now seemed like a dream. The rounds lost their horror and the fear was overcome by comedy around it. In most cases, the principals are now the owners of the school.
The holy temple of education has been brought down by all of us together. The role played by everyone was kept aside for either money or for the race to move ahead. The pathetic standard of teaching was clearly visible in students that enter colleges or pass out from them.
However, I still have faith in my tiny soldiers, the students. They will one day start demanding more explanations from teachers because of inputs from the digital medium. The shortcomings of every member of the system will be accepted and modified through them. The digitization of the world will act as an information platform from where students will be able to change the system once again.
"
Feel free to use images in our website by simply providing a source link to the page they are taken from.
-- Study Spectrum
"
Comments on
Teaching in a fast and furious world
Please keep your views respectful and not include any anchors, promotional content or obscene words in them. Such comments will be definitely removed and your IP be blocked for future purpose.
Users views on
What are Core Web Vitals? Why is it Important?
I have been teaching computer science subject for 13 years at 10+2 level.I want to teach online
MAHENDRA SINGH On 25-09-2020