Planning to study online but are unsure where to start? Well, do not worry; we got you covered. Learning online can be challenging, but it can be quite rewarding at the same time. It not only helps you master a topic but lets you stay ahead of your competitors. Students are turning to online study as it offers flexible timetables and suits the schedule of one and all. If you are looking at online study as an alternative to tuitions or extended study hours at your campus, it is time you learn more about it.
Table of Content
Resources available to study online
How will the resources for online study be delivered?
How can I assess myself when I am studying online?
The Support provided for students studying online
Career Counseling
Freelance as well as in-house tutors
Tips to Study Online

Always take notes
Take time and quiz yourself
Go old-school
7 Steps for Successful Online Learning
With the advancements in technology, students can now study online and still socialize with their classmates. They can watch lectures online while receiving great levels of support from dedicated tutors online. Let's now try and answer one of the most common questions asked – how can I study online?
If you wish to study online, you first need to register with a resourceful educational portal that not only provides study materials or notes but has lectures to help you understand a topic better. Study Spectrum is one such platform that not only provides video tutorials for free but allows students to hire a tutor online or achieve their dreams with career counseling.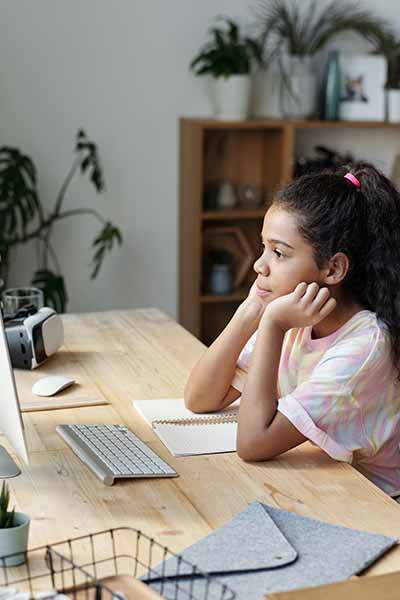 Online Learning Resources
The format, as well as the delivery of online study resources, can vary from one platform to another. Many times, students are given access to worksheets, workbooks, lesson plans, eBooks, and more.
Students can choose learning portals that use online resources as they can study using the perfect combination of "cutting-edge resources" without the need to travel to a different place to attend the classes or discussions in person. The online resources provided for study online are,
Journals
Video tutorials
Lectures that are recorded
Discussion forums
Homework support
Study Material
Quizzes, and more.
Effective Online Teaching Tools
If you have chosen a course to study online, the resources related to the course are sent to you via email. Study Spectrum delivers its resource material through the portal's online learning environment, which can be accessed by students from anywhere in the world, with an internet connection. Students can access the platform from their smartphones, laptops, PC, or their tablet.
How can I assess myself when I am studying online?
Studying online is quite similar to a campus study, but you certainly need to test yourself to understand what you know and where you stand. While this can be an intimidating process for beginners, there is absolutely nothing to worry about.
If you have been studying online for some time now, you can have a face-to-face or a personal discussion with your friends. Students can also take part in online discussions on forums or the platform for self-assessment. Students can also take part in journal activities as it allows them to write in their style. This helps students to reflect on their learning over a module chosen. If you have hired a tutor online, you might as well be given assignments and virtual exams, most of which are of an open-book or open-note kind.
The Support provided for Students Studying Online
One of the most important factors to consider when choosing a platform for online study is the support it provides. Students often worry that they might not receive the support or the resources they need and hence shy away from study online.
Study Spectrum has worked hard to make sure that the students never lack face-to-face support and hence provide support via email. Students can also hire tutors online to bridge the gap between campus and online study support.
Career Counseling
A dedicated support and counseling team exists in several online learning portals, which work with an aim to provide support as well as pastoral care to their students. Students can often face issues that can be unique to online study and hence, the support team has to be experienced and very sympathetic to the situation.
While students receive support online, one can also get immense help from fellow students. Students can also be a part of offline and online discussion forums that are provided at the campus and by the institution. There are several groups on social media platforms like Facebook that support students who study online.
Freelance as well as Home Tutor
The academic support provided by an online educational portal can play a major role in providing a good studying environment for the student. This is one of the reasons why many institutes use in-house as well as freelance tutors to deliver as well as create their lectures and study materials. The tutors are subject experts and also help students with academic guidance and timely feedback.
An online tutor can be the very first step that a student takes towards his/her improvement as they are guided towards academic excellence. Tutors provide tips and advice for the future while providing constructive feedback that helps build confidence. Depending on the subject and the educational portal, the tutor is also made available for individual learning sessions, and students should be able to get in touch with the tutor directly. By hiring an individual tutor, students can not only seek answers to the queries they have but will also learn about their progress and the topics they need to improve on.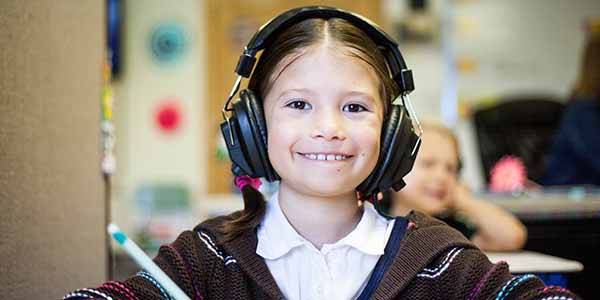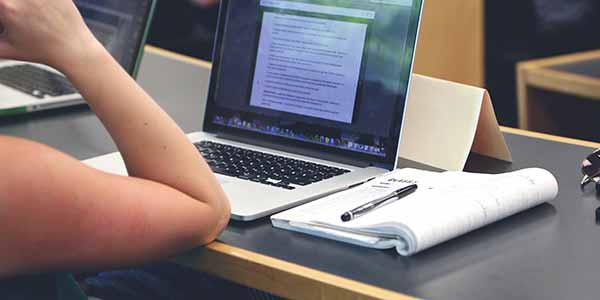 Tips to Study Online for Students
Now that we have answered your question of "how can I study online," let's have a look at some tips that would help you make a good start?
Always take notes – Though all the needed resources are made available at your fingertips, it always helps to make notes when you are watching a video tutorial or reading a study material online. This helps you retain important information.
Take time and quiz yourself – Though you might be attending exams in your school, you need to create your quiz for self-assessment.
Go old-school – If you are used to having physical materials for your study, you can go old-school and take print-outs of study material made available.
Conclusion
Online study can be fun and educative at the same time. All you need to do is choose a reliable platform that provides you with free resources for online study. Study Spectrum is one such platform that only provides students with updated study materials as per changing syllabus, but provides access to thousands to video tutorials – for free. Be it career counseling or online study, we are just a click/call away!
"
Feel free to use images in our website by simply providing a source link to the page they are taken from.
-- Study Spectrum
"
Comments on
How can I Study Online?
Please keep your views respectful and not include any anchors, promotional content or obscene words in them. Such comments will be definitely removed and your IP be blocked for future purpose.