New Education System in India
In this online guide, we will be learning about a detailed overview of the education system in India. There is a complete transformation of students. How students have imparted education during the pre-independence era. Today, we are into incorporating a globalized module on education. Let us look into every aspect in depth.
Table of Content
What do you understand by the term education system?
Evolution of modern Education in India
Birth of CBSE
Hierarchy of schools in India

CBSE aided Government Schools
CBSE aided Private Schools
State Syllabus- Government Schools
State syllabus aided Private Schools
Residential schools

Birth of ICSE
Scope for change in the education system
What do you understand by the term education system?
It is a method by which it imparts knowledge to students systematically. You make the students learn various subjects, like Mathematics, Science, Biology, English, Physics, languages, etc. This way, students gain knowledge. And they can apply the same in their practical lives. Day-to-day living is incomplete. You are not able to calculate numbers When a person is not educated,
If you find applying sciences difficult, almost everything comes to a stand-still. Computer-literate manpower is also something the world is looking at. In today's competitive world, a lack of knowledge can be a great barrier for you to live your day-to-day life. That, too, in a fruitful manner! Let us unveil the entire education system in India. Starting from the time, it had evolved until what it is today.
Evolution of Modern Education in India
It was the gurukulam or the open schooling method. This was adopted here in India. We introduced the modern method of schooling to India during the 1830s. It was the concept of Lord Thomas Babington Macaulay. He had introduced the English language to us.
Board of High School and Intermediate Education Uttar Pradesh Education was the first board, To be set up here in India. This was during the year 1921. Then the board entered through a radical of changes. We established the other board during the year 1929. It was named the Board of High School and Intermediate Education Rajputana.
As two boards were established at more or less the same time, there was a need to centralize the same.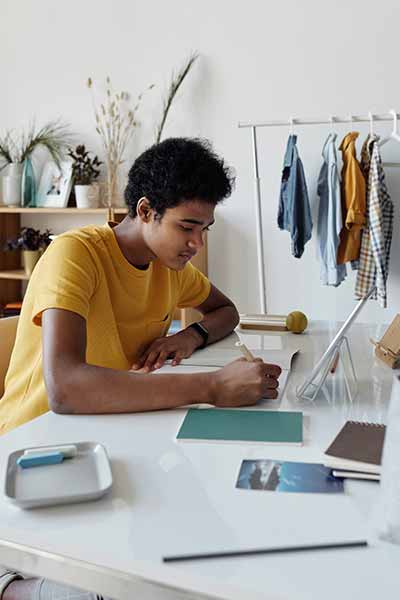 Birth of CBSE
There came a dire need to centralize education here in India. So that students, parents, and teachers. To the modern style of education get themselves accustomed. Once India became a free country as of 15th August 1947, radical changes started taking place, especially in the educational sector.
This was how we had seen the birth of CBSE. Abbreviated as Central Board of Secondary Education. During the year 1952, when India became a sovereign republic, the CBSE system of levels of education in India had finally emerged India. Few other regions were included on the board
All the schools in Delhi.
Even today, it is the panel team at the CBSE that decides curriculum, textbooks, examination pattern, and so on. Today, you have thousands of Government aided schools and private schools affiliated with CBSE. Not only in India,
but the CBSE has also become an accepted norm of education in other overseas countries like Afghanistan, Zimbabwe, Dubai, Saudi Arabia, countries of UAE, etc.
Hierarchy of Schools in India
You have around five sub-divisions. Into which schools are divided. Let us have a detailed insight into what each one of them is:
CBSE Aided Government Schools
Central Government of India managed land, building, infrastructure, teaching faculty. The fee structure is relatively lesser. A classic example of Government aided CBSE schools is Kendriya Vidyalaya.
Central Government employees, banking officials, and factory workers of Central Govt. industries have jobs that are highly transferable in nature. They send their kids to Kendriya Vidyalaya schools.
All schools and universities follow the CBSE pattern of Education. It teaches science and Social Studies to you In Hindi. While you have English, languages, and Mathematics too.
CBSE aided Private Schools
Private schools adhere to the CBSE or the NCERT pattern of education. Examinations, textbooks, and curriculum between Govt. aided schools and Private Schools remain the same.
State Syllabus- Government Schools
The State Government also controls the education structure in India. Syllabus designed through state government. You have State Board-affiliated Government schools. Again just like CBSE aided Government schools, land, buildings, infrastructure. And teaching resources are managed owned. And controlled by the State Govt.
The fee structure at State board Govt. schools is way lesser than what is levied to you at Private Schools. The lower-middle-class or poorer sections of the society find Govt. aided schools a big-time boon. Most of these schools offered Mid-day meals are also to children in. State Govt. employees also prefer putting their children in State govt. Schools.
State syllabus aided Private Schools
The land, building, infrastructure, and resources are managed. And controlled by Private educational trusts or agencies. However, these schools can have their own freedom in choosing teaching aids or unique methodologies in imparting knowledge to children. Higher Secondary Schools or Matriculation Schools are called Private Schools. These schools follow the syllabus as designed by the State Govt.
Residential schools
Ex patriates or NRI parents prefer putting their children in posh Residential schools. It follows the Anglo-Indian syllabus. Cambridge Certified Schools also act as a favorable nomenclature for choosing these kinds of schools.
The infrastructure is highly posh, and study modules are highly conducive. You find International teachers handling classes for you. The average student-teacher ratio is usually very low.
You have varied ultra-classic modern activities like horse-riding, swimming, dance, karate, and taekwondo as part of the co-curricular activities. This type of school is called an international school.
The fee structure is quite high at these schools. You have hostel facilities for international students who prefer coming to India to pursue their future studies. Now, you are going to have a look at the evolution of the board named ICSE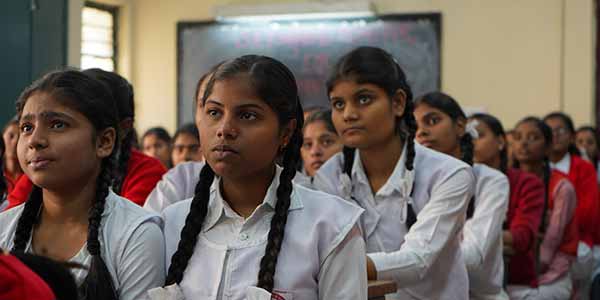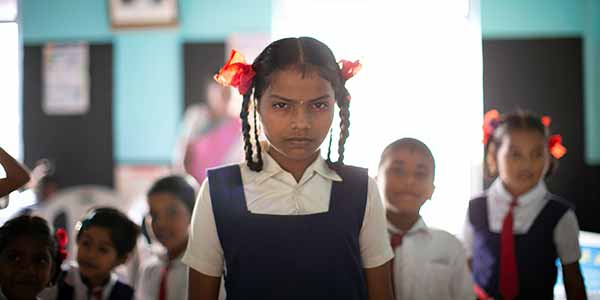 Birth of ICSE
Introduced the bridge a new form of education. The gap between CBSE schools and State syllabus. This brings us to the birth of yet another new board named ICSE. ICSE stands for the Indian Certificate of Secondary Education. The syllabus is designed in parlance with the Cambridge University standards, the Indian syllabus is included with an international affiliation added to it.
ICSE was introduced to you during the year 1962. Most of the upscale Residential or International schools are affiliated with the ICSE boards. Mainly as it comes to you with a Cambridge Affiliation. ICSE and CBSE boards conduct their main-stream examinations at the All-India level for students of Class 10 and Class 12.
Scope for change in the Education System
Though we have come a long way in introducing varied modes of education, there still is a massive scope for change. Especially at the education system in India. The revolutionization of education becomes possible when we witness changes at the grass-root level.
As India is an IT-enabled country and has lavish man-power. The resources can be utilized to the nation's advantage, Approximately 3% of GDP is spent on the country's education. Quite a lot of senior educational institutions, labor associations, democrats. GDP to be increased to 6% according to the civilian population. Exclusively bifurcated or set-aside for the educator alone.
C, C++, Java, Microsoft, and Cloud computing can be taught to students at all kinds of schools. Say like Govt. aided CBSE, Govt. aided State, Private and Residential schools. Computer education has to be made mandatory. It has to be introduced as a universal concept just like Physics, Chemistry, Biology, or Mathematics.
We have thus learned about different boards and the type of schools in India. The education system in India, therefore, calls for ample scope of improvement too.
CBSE aided Government Schools
CBSE aided Private Schools
State-aided Government schools
State syllabus oriented Private schools
Residential Schools
Let us look into each one of these in detail:
"
Feel free to use images in our website by simply providing a source link to the page they are taken from.
-- Study Spectrum
"
Comments on
The Education System in India
Please keep your views respectful and not include any anchors, promotional content or obscene words in them. Such comments will be definitely removed and your IP be blocked for future purpose.