In this online guide, we are going to have a look into different types of e-learning. Light or focus will also be thrown on the highlights of each method.
Table of Content
Introduction
Synchronous
Asynchronous
Blended e-learning
Introduction
E-learning can be done by a virtual medium via webinars or through effective PowerPoint presentations. You can also make use of CD-ROMS, digital drives, or floppy disks to save or store data. This is just in case you want to retrieve the data over the future point of time. Pen-drives are the sleekest means of storing bulk data. You can carry pen drives inside your pockets or wallets too. We are now going to dwell upon how e-learning can be done in a fun or interactive way.
These are the types of e-learning, you are going to learn about
What do you visualize when you come across the word 'e-learning?' It is a mode of study in the atmosphere of your choice. You can pursue e-learning at a café shop, your home, or even in your garden area. You are not restricted to a school, college, or study center. Basically, there are three methods when it comes to e-learning. These are:
Synchronous
A-synchronous and
Blended
Let us look deeper into what each method is all about:
Synchronous
This is a type of e-learning program wherein you have interaction of participants in the presence of an instructor. The entire teaching session happens via the web. Virtual Class Rooms are real-time classrooms online. VCR s denotes the classic example for the synchronous form of training. Here the participants virtually interact with each other under the guidance of a web instructor. The course material is covered via audio cum video conferencing. You can post your doubts or queries via instant messaging or chat system. Live webinars also involve a remote instructor catering to a worldwide audience at the same time. Though the instructor and audiences are geographically miles apart, the event happens live. Each learning session can, in fact, be recorded and played back. These are the benefits of synchronous training are as follows: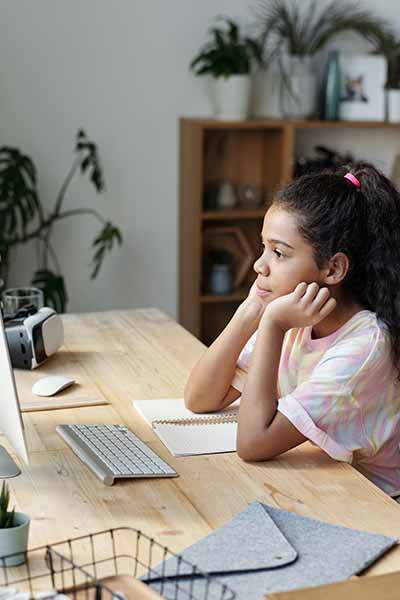 The trainer can log or record training activities.
Constant monitoring or correction happen between the students and the teacher
The trainers or web instructors can personalize the training program for each student
Global connect and collaborative learning to happen among audiences or students
Asynchronous
This is an e-learning program that is the straight opposite of the synchronous method. It is a web-based learning program wherein students partake in knowledge at their own pace. The interactive sessions or learning sessions are not recorded live. The instructor pre-records learning modules to help students benefit from the same.
Study Spectrum dot com gives you recorded modules on English, Math, and Science from Grade 6 to 10. This is a beautiful example of asynchronous training.
Learning material saved up on educational CD ROMS or DVDs are again examples of this form of e-learning. Message boards, bulletin boards, and discussion forums also take in queries from participants. While replies are given at a later point in time.
The advantages of asynchronous training are as follows:
You get instant/ready-made access to the learning modules. As these are stored on easy to use pen-drives, CD-ROMs or DVDs.
You can use these materials anywhere and anytime.
This method of e-learning can cover an unlimited number of participants
There is a proper uniformity of content
Above all, there is just one single cost of production.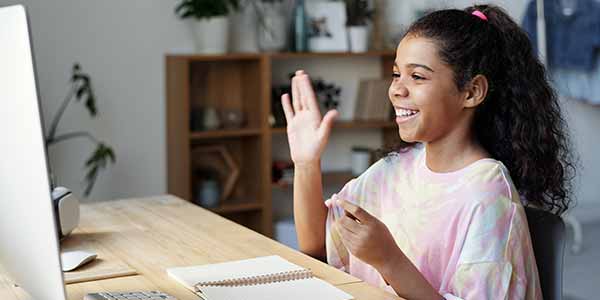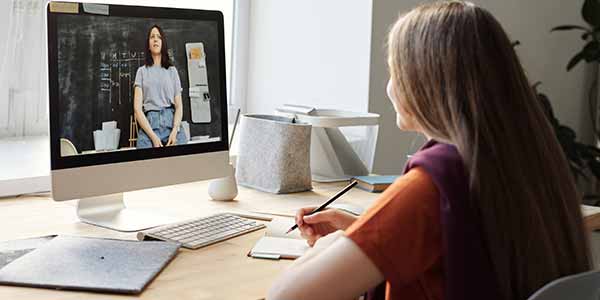 Blended e-learning
Blended programs combine synchronous and asynchronous forms of e-learning methodologies. You can allow students to enroll themselves in real-time online programs. Else put them into Virtual classrooms. The web instructor also tutors you at the same time. Plus you are given web-based study or materials for future reference. Online MBA programs are conducted via the blended e-learning method. Corporate employees or online degree holders benefit immensely from this kind of program. Certificates will be awarded to you at the end of each study program.
Scenarios that suit different e-learning programs
Here, you will understand various scenarios wherein these e-learning programs are applied to. The points have been collated in a bulleted form for an easier degree of understanding:
The asynchronous e-learning method is ideally suitable for distance education courses, financial training, or learning about the nuances of writing. Here, you are taking up a full-length course that is not specific to an institute or organization.
Synchronous e-learning is adapted well in case of an off-shoring process or product training programs. The web instructor will represent the on-site zone. The trainees or attendees will represent the off-shore area. Live webinars or time-specific web meetings are needed as the training happens live from the client's end.
Blended learning programs are adopted by classrooms. Wherein you have the instructor running you through the modules. This is done by PPT slides or web-based presentations. A projector might be used to impart training. At the end of it, the students get learning kits in the form of CD-ROMs, DVDs, etc.
Web-based baking institutes use blended e-training programs to teach students to live. E-books or PDF-based web recipe books given at the end of the training program can help them try exotic recipes out at home.
These are the three main types of e-learning programs you can take up. Virtual learning or e-learning is always inexpensive as compared to fees levied by educational or training institutes. E-learning programs also give you certificates at the end of the course. This means, your employability is no longer affected by any means.
E-learning programs can again reach a global audience. You can present the webinars in a language of your choice. The flexibility owing to the training schedule is also great. You need not set up a palatial auditorium to have it done. Virtual seminars can also be done by trainers at the comfort of a Wi-Fi-enabled café shop. Students are given a copy of the minutes of the web meet or virtual seminar. Hence you can replay the session once again to get better clarity on the know-how of things.
"
Feel free to use images in our website by simply providing a source link to the page they are taken from.
-- Study Spectrum
"
Comments on
Types of e-learning
Please keep your views respectful and not include any anchors, promotional content or obscene words in them. Such comments will be definitely removed and your IP be blocked for future purpose.