One of the most fulfilling tasks a teacher gets to do is to help students grow by learning. If you have expertise in a subject, working as a private tutor is a perfect way to help the kids who need guidance or help with a specific subject. Many families in India are looking to hire tutors to assist their kids with their academics during the summer and winter breaks and registering on an online platform as a tutor can help you reach them.
Many teachers or individuals who have subject expertise often ask – how do I start working as a tutor? Well, all you need to get started is a thorough knowledge of a subject and the fact that you like to work with kids. These are the skills you can put to good use and become a good tutor online.
Table of Content
Why tutoring online?
Decide on the subjects you wish to teach
Choose the right age group or a grade level
Explore different curriculums
Follow your unique style of teaching
Understand your tutee
Dedicate yourself
Try and be flexible
How to be a Tutor Online
The last few years have seen a rapid demand for online tutors, making tutoring a full-time professional rather than part-time. Also, with the start-up of online educational platforms like Study Spectrum, procuring tutoring jobs online has become easier than before.
Before you go ahead and register with an online portal for a tutoring job, it is important to know what it takes to be a great tutor. Mentioned below are some tips you can follow to get started as an online tutor and earn a name for yourself.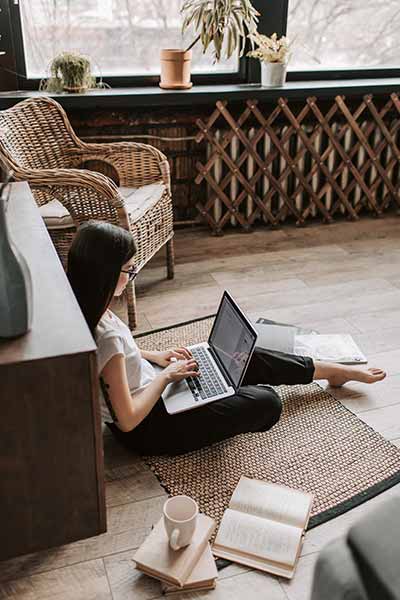 Decide on the subjects you wish to teach
If you wish to work as a private tutor online, you need to know which subjects you wish to teach. You can do this by choosing those subjects you were good at as a student, or you can even focus on a subject that is related to your education. For example, if you are a commerce graduate, you can teach accounting, maths and so on. Many tutoring jobs do not ask for a degree, but it always helps to have a formal education in a particular subject you wish to teach.
Choose the right age group or a grade level
Before you register on an online tutoring website, you also need to think about the age group for the grades you wish to teach. Few tutors love to work with younger kids, and if you have a similar interest, you can opt for grade-wise tutoring. If you can easily connect with teens, you can even help high school students with their projects or a specific course.
It also helps to understand various aspects of childhood development, as you can have an idea of the nuances of different age groups. A good tutor not only needs to have good knowledge of a subject but should also understand the challenges faced by the students of the age group he/she is working with.
Explore different curriculums
Now that you are aware of which subject/subjects you wish to teach and to which age group, you need to start working on various curriculums. You can ask your friends for help, and refer to their old notes or lesson plans. You can also check websites that provide information about various curriculums followed by different educational boards. You can use this information to create your lesson plans.
Follow your unique style of teaching
The teaching methods of a tutor should depend on the grade level and the age of the students being tutored. If you are tutoring kids, you can include activities or games in your lesson plan to create an interactive learning experience. However, when working with high school students, you need to incorporate technology to make things interesting. Make use of PowerPoint presentations, use coding or take help from online resources to capture the attention of your student.
Understand your tutee
To emerge as a good tutor, you need to understand what the requirements of your students are. Start by sorting out the strong and weak points of your students. Try not to be like other tutors, and be less formal, without much of guidelines or strict routines.
By being flexible with your teaching methods, you can create a comfortable atmosphere, and your student starts to feel at ease. For example, imagine you are working as a math tutor, but never assume that the student is not attentive. He/she might be good with other subjects and only has a problem with mathematics. Never judge the overall ability of your students.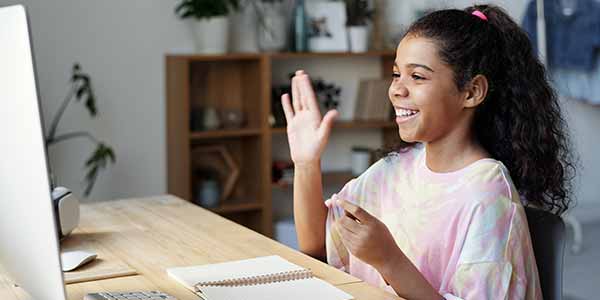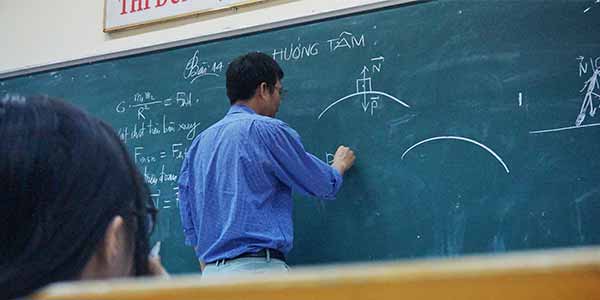 Dedicate yourself
Never hesitate, and always dedicate yourself when tutoring. Though this comes naturally to many tutors, there is a need to express it vehemently as well. When you are working as a private tutor, you need to teach your students with enthusiasm. This helps boost the morale and confidence of your students, and they follow the same energy when studying.
The dedication also helps you polish your reputation. Whenever you register online for tutoring jobs on websites like Study Spectrum, the hard work you put in reflects in the form of ratings and good testimonials.
Try and be flexible
Tutors need to be flexible. A good tutor has to discover the needs of his/her students and adjust to meet their learning styles and needs. By being adaptive, you can change your teaching style to match the needs of your students. Never opt for shortcuts or tricks until your student has reached the level where he/she can easily comprehend them.
Until you remain motivated and flexible and are good with the subjects you wish to teach, you need not worry about having an experience or a degree to work as a private tutor. Focus on improving grades of students, and work hard to impart knowledge.
While getting a tutor job sounds easy; getting the best of it can be challenging. Make sure to choose a reliable and reputed online platform where you can register as a tutor. One of the best ways to get started is to represent yourself via Study Spectrum's educational platform. Where ever you are, you can register on our online portal and start tutoring students of various age groups and grades. So, get online, do your homework, and register online as a tutor today!
"
Feel free to use images in our website by simply providing a source link to the page they are taken from.
-- Study Spectrum
"
Comments on
How do I Start Working as a Tutor?
Please keep your views respectful and not include any anchors, promotional content or obscene words in them. Such comments will be definitely removed and your IP be blocked for future purpose.
Users views on
What are Core Web Vitals? Why is it Important?
hello, how should I start teaching online? Kindly provide me guidelines
Hi, I am a b.tech graduate and searching for a job. Here in teaching.. please let me know if I could be a part of this journey
Novil Chamola On 24-07-2020
Hello, i m mechanical engineering post graduate. I am interested to teach maths from 5th std to 10th std. Please let me know how to proceed on this platform.
Khandekar shailesh On 27-07-2020
I am a retired teacher, I would like to teach English Grammar to 5th and 6th grade.
Seema Shrivastava On 25-09-2020
Dear Ms Sheema,
Please register with us and create your profile to proceed further.
Study Spectrum On 25-09-2020